Ben Williams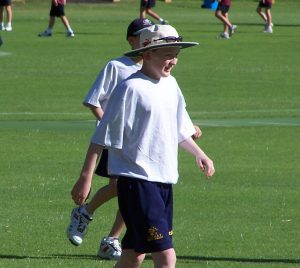 Ben Williams was a warm hearted, talented and cheerful boy with a love of all sport and a particular passion for cricket.  A keen wicketkeeper and batsman, he played for Haslemere Preparatory School, the Royal Grammar School in Guildford and Grayswood CC, and he represented West Surrey and Surrey from the U9 age group onwards.  He went on tour with Surrey to Holland in 2000 and Perth, Australia in 2004.  Ben was very much a team player, always encouraging others, and he enjoyed coaching and helping those younger than himself.
At the age of 14 he was found to have a heart arrhythmia, which resulted in him having to stop all forms of sport and physical activity.  He died five months later in February 2006 shortly after collapsing at school.  It was subsequently determined that he had a rare heart muscle disorder.
The Trust's Activities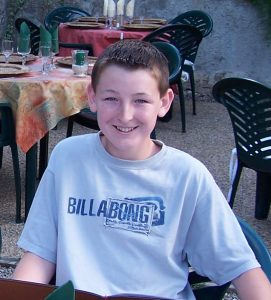 The Trust provides funding to support children and young adults who are suffering from arrhythmias (abnormal heart rhythms), to help them and their families live as normal a life as possible.  It has done this through the funding of two ground-breaking new posts at the Royal Brompton Hospital, London.  Ben's Nurse was appointed on 1 April 2008, two years after the creation of the Trust, and the Clinical Psychologist role on 1 April 2014.  The success of these roles has resulted in them both attracting mainstream NHS funding, and further similar roles being introduced.
The Trustees also wish to celebrate Ben's love of sport by supporting youth cricket initiatives, with a particular emphasis on wicket-keeping.  The Trust has funded specialist 'keeping coaching for young Surrey wicket-keepers by ex-England captain Alec Stewart and Jon Batty, both Patrons.  Those to have benefitted from the programme include England players Rory Burns and Ollie Pope.  The Trust has also supported the Hampshire Cricket Board's wicket-keeping coaching initiative.