The Post
April 1 2014 marked the start of Dr Hannah Levy's appointment as the Ben Williams Trust paediatric clinical psychologist at the Royal Brompton Hospital.  Hannah has been working alongside the current team of professionals with children and their families to promote psychological well-being, offer support and to help with any psychological problems that may arise.  As with Ben's Nurse, the aim is to help those impacted to live as normal a life as possible.  Hannah has also undertake research into how the provision of psychological support can be improved, with proactive rather than reactive  intervention.
Michele Puckey, Lead Paediatric Clinical Psychologist at the Royal Brompton, has told us that the post has highlighted both the complexity of the work and the value of having one person dedicated to the teams working with children and their families with such complex and life affecting conditions.
"These conditions can affect many, if not all, areas of a child's or young person's life; formal education, social life, sense of self and future and family relationships. Often other family members have been affected with the same condition and some of these may have been critically ill or died. The aim of the clinical psychology post is to offer help to all those impacted to live as "ordinary" a life as possible."
"I have received many positive comments about Hannah and her work from both colleagues and patients and their families. Having a dedicated psychologist has improved accessibility to the service and the quick response to referrals has been much appreciated. Thank you so much to The Ben Williams Trust for the opportunity that has been given to develop this Paediatric Clinical Psychology Post at Royal Brompton Hospital."
Hannah has been able to offer a service to over 100 families. The challenges have included the management of prescribed treatments, coping with invasive procedures, telling friends and family about diagnosed conditions, issues at school, making difficult choices about treatment (e.g. whether to have a heart transplant), supporting parents, bereavement and loss.   Hannah has made many visits in the community often with other team members.
We are also delighted to welcome Dr Chantell Douglas as Hannah's maternity cover.
Dr Hannah Levy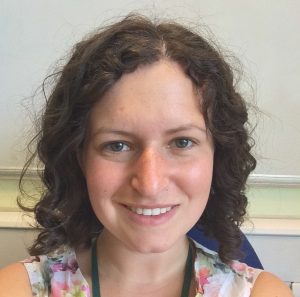 Hannah qualified as a Clinical Psychologist from University College London in 2012. Since qualifying, she has worked as a paediatric clinical psychologist at Great Ormond Street Hospital and Hillingdon Hospital where she worked with children and families living with acute and chronic health conditions.