Natalie's Marathon (April 2019)
Congratulations and thanks to Natalie Shoham, who ran the Brighton Marathon on Saturday 13 April 2019.  Natalie finished in the amazing time of 3 hours, 55 minutes and 43 seconds and has raised over £400 in support of the Trust.  This continues a family tradition, as Natalie's brother Luke ran the Great North Run in October 2008 on behalf of the Trust.
Christmas Sale (December 2018)
Thank you to everyone who supported this year's Christmas coffee morning and sale at Crofton on Saturday 8th December.  In our first year without Clare Taylor's wreaths, the event still raised over £1,800, thanks to Debbie's decorations and a mouth-watering array of condiments, pickles, cakes, biscuits and other goodies.  We are also very grateful for some extremely generous donations.
Christmas Sale (December 2017)
Saturday 9th December was the date for the 2017 Christmas Sale. Clare Taylor's team surpassed themselves this year, making 60 wreaths in some of the coldest conditions on record. Thanks to the team and everyone else involved on the day the event raised £3,600. Over the last 11 years, Clare and her team have made close on 500 wreaths and directly raised £12,500. They have played a key role in our Christmas sales over this period generating over £25,000 for the Trust.
Clare is now taking a well earned retirement, and we would like to give her our very special thanks for her massive contribution.
Marathon Month (April 2017)
April has been a Marathon month for the Trust.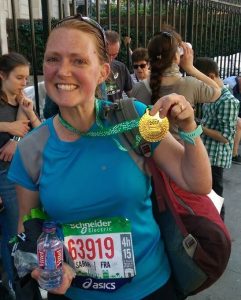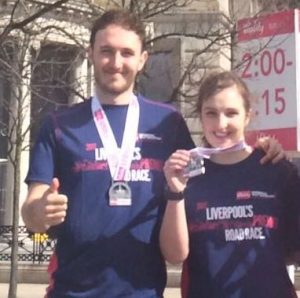 On 2 April, Ben's cousins Ellie and Owen ran the Liverpool half marathon in 2 hours 55 minutes and 2 hours 6 minutes respectively, raising over £700 for the Trust.  And on 9 April, Ben's cousin Sarah completed the Paris marathon in 4 hours 36 minutes raising over £1,500 for the Trust.  Congratulations and thanks to you all!
For more news view the archive.